Choosing the Best Dehumidifier in Portland, Vancouver, Salem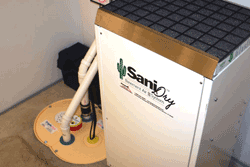 If you have a dehumidifier in your basement or crawl space and the space is still damp and musty, then there's an obvious conclusion: it's not doing its job.
Dehumidifiers are often set to automatically shut off when the space is dry enough. If it doesn't shut off, then the space is never at that acceptable dry level.
If your dehumidifier includes a collection tray, you can expect it to fill with water about once every 12 hours or so. If you're only emptying it once a week, then it's hardly ever working at all!
There's a lot to look for when shopping for a dehumidifier. To help you pick the best for your basement or crawl space, TerraFirma Foundation Repair offers these 5 key features that make a dehumidifier one of the best.
If you're ready to learn more about basement or crawl space dehumidifiers or would like a price quote, call or contact us online today for a free dehumidification estimate!
1. Your Dehumidifier Should be Powerful Enough to do the Job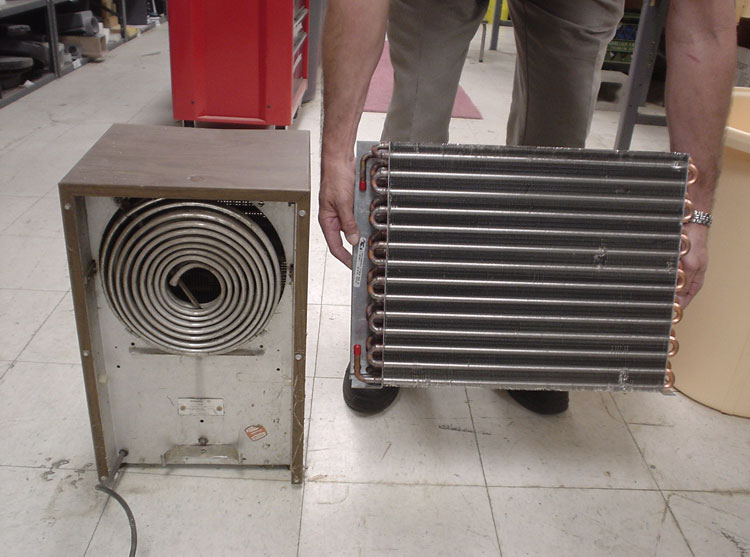 The most common basement dehumidifier complaint that we hear comes when a homeowner has purchased a dehumidifier that runs constantly but does not dry the basement. The end result for this is a continuously damp, moldy space, with the only difference being a higher energy bill.
You could spend more money and buy a second dehumidifier. The end result of this will be an expensive and inefficient solution. Twice the dehumidifiers means twice the noise, twice the electricity, and, very often, a basement that's still damp.
Instead of taking this route, start off right with a powerful dehumidifier that will assure that the moisture in the space is being removed in an energy-efficient method.
2. Find an Energy-Efficient Dehumidifier
Few dehumidifiers come with an ENERGY STAR® rated dehumidifier, but these are worth it. The best dehumidifiers can do more than twice the work at less than a third of the energy usage, saving you a lot of money in the long run.
If you are concerned about the energy usage of your crawl space or basement dehumidifier, you may also want to find a model that allows you to adjust your dehumidifier to a specific level of dryness.
3. Install a Self-Draining Dehumidifier
Cheap home dehumidifiers come with a collection tray that will fill up with water about every 12 hours. This means that keeping your basement dry involves emptying this tray 14 times a week or more.
But, most homeowners will fall into a routine where they're emptying it only once weekly. This means that your dehumidifier's tray will fill and shut off right away, allowing it to work only 7% of the time, whereas the humidity goes unchecked the other 93%. Why bother?
Basement and crawl space dehumidifiers can be set to drain to a sump pump, a sink, or other available opening, or they can be hooked up to a condensate pump that's designed to discharge the water through a tube run through the home's rim joist. No matter which option you choose, your dehumidifier will be much more convenient and effective.
4. Your Dehumidifier Should Include an Air Filter
If you want to fight mold, mildew, and dust mites by dehumidifying the basement or crawl space, then take your efforts to the next level.
There are dehumidifiers on the market today that can filter particles out of the air as small as 2 microns while they dehumidify the space.
While these systems are not air purification systems, they're able to filter out dust mite waste, mold spores, pollen, and a variety of other home allergens commonly found in a basement.
Dehumidifiers can also come with an odor filter, which is great for removing that musty smell that is sometimes common in a basement or crawl space.
5. Duct your Dehumidifier into the Finished Space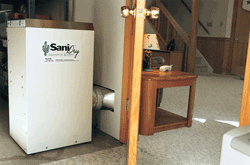 If you're finishing your basement, the last thing you want to see in the newly finished space is a basement dehumidifier in the corner.
This problem can easily be avoided by installing the dehumidifier in an unfinished section of the basement.
However, to do this, your basement dehumidifier will need a blower that's powerful enough to be ducted out of the space so it can keep the entire finished basement area dry.
Basement And Crawl Space Dehumidifiers in Oakridge, Baker City, Ashland, Fields, Oregon
TerraFirma Foundation Repair has the crawl space and basement dehumidifier you'll need to dry your space. The SaniDry™ XP Basement Dehumidifier we offer is an ENERGY STAR® rated solution for your home that will keep the space dry the way it was meant to.
It's designed to be self-draining and its powerful blower can send dry air all over the basement. An air filter can remove dust mite waste, pollen, and most mold spores out of the air while an optional odor filter keeps the air clean and fresh. If you'd like a free, no-obligation quote, call or contact TerraFirma Foundation Repair today!
Looking for a price? Get a no cost, no obligation free estimate.